 Experience Alaska UNEXPLORED
Discover The

Real Alaska
If you're looking for authentic experiences, total wilderness immersion, small group adventures, and incredible customer service all wrapped up in a no-fuss, fully-guided package – then welcome to Alaska Alpine Adventures!
Celebrating 25 Years
of

Award Winning

Adventures
Expertly Crafted Adventures
Alaska Alpine Adventures has been slowly and methodically handcrafting our selection of the finest and most inclusive adventure itineraries across the Great Land for more than two decades.
Our posted trips represent the best of the best — adventures that have been cultivated by combining our passion for exploration, our deep love and respect for Alaska and its people, and the profound humility that comes with the privilege of sharing Alaska's national parks and wildlife refuges with amazing people just like you.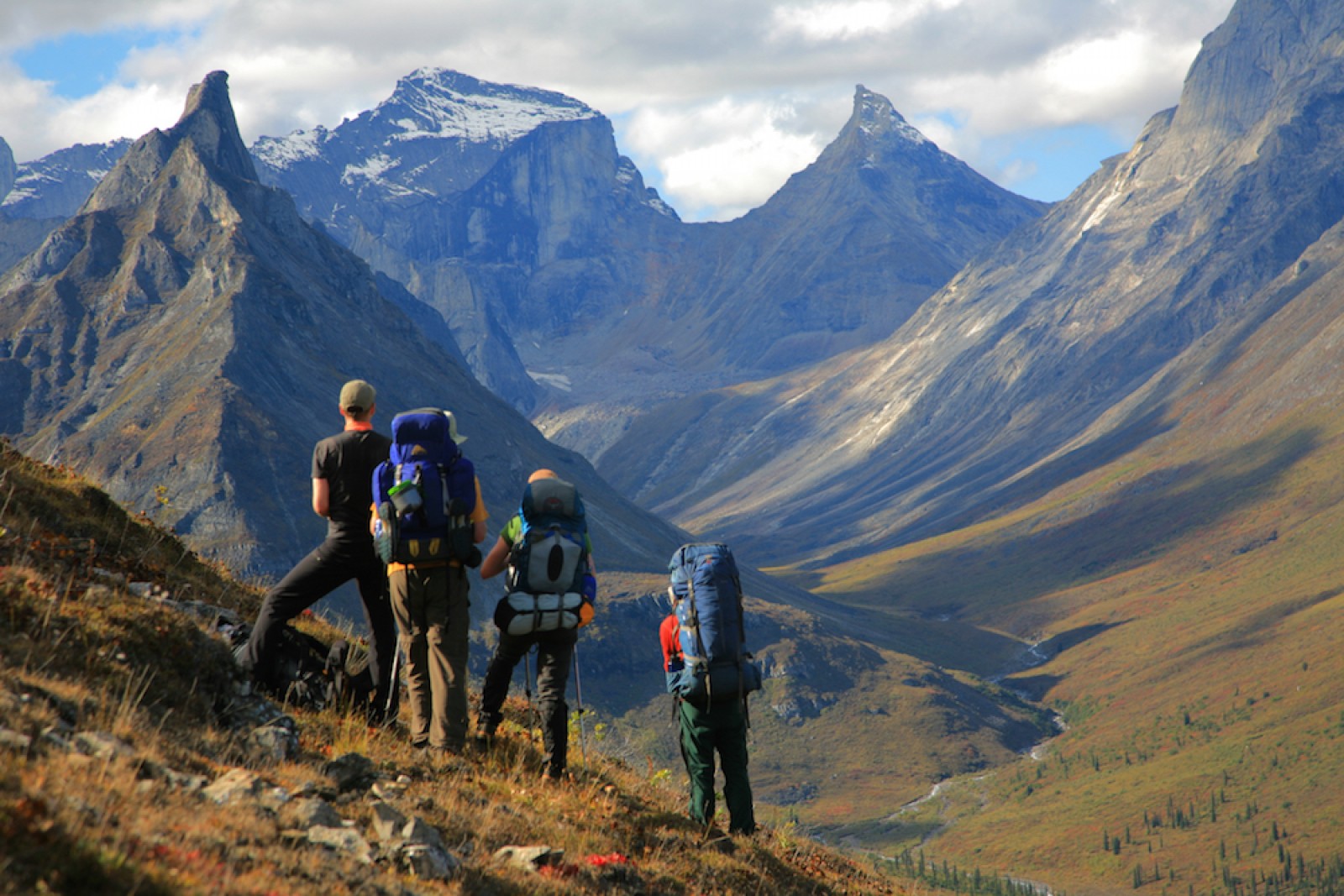 Choose Your

Activity
Fully-guided & outfitted experiences through Alaska's spectacular national parks, state parks, and wildlife refuges.
Explore

Alaska's Parks
From Denali to Wrangell-St. Elias, Lake Clark to the Arctic National Wildlife Refuge, and BEYOND!
Expedition locations as spectacular and diverse as the Great Land itself!
How

BIG

and

WILD

is Alaska?
It's really BIG and WILD!
Get this — If you were cut Alaska in half, Texas would still be the third largest state. In fact, Alaska is much larger than California, Montana, and Texas combined!!! To say Alaska is BIG just doesn't quite match the reality of truly experiencing it, and even when totally immersed deep within the backcountry, those attempting to grasp the incomprehensible scale of the place are often left utterly speechless.
It's one of those places on our planet where the moments spent trying to find the right words to describe what's being witnessed are often replaced with a simple, "WOW!"
Aniakchak National Monument
Aniakchak National Monument & Preserve, encompassing 586,000 acres of pristine Alaska wilderness, offers amazing hiking, and some of the wildest weather in Alaska, in one of the least visited and most remote units of the National Park System. A vibrant reminder of Alaska's location in the volcanically active "Ring of Fire," Aniakchak is home to an impressive six-mile wide, 2,500 ft. deep caldera formed during a massive eruption 3,500 years ago.
Denali National Park
Established in 1917 with the mission of conserving wildlife, Denali National Park encompasses 6 million acres of Alaska's wilderness, and is often referred to as the crown jewel of the National Park System. Flaunting complete unaltered ecosystems, countless rivers, glaciers, expanses of tundra, and the tallest peak in North America, Denali is not to be missed. Since it's creation, Denali National Park has been the laboratory of a phenomenal group of scientists who have been able to study the magic of an intact subarctic ecosystem.
ANWR
Hiking and backpacking in the Arctic National Wildlife Refuge is simply a trip of a lifetime. ANWR is one of the least visited and remote areas left in North America, and, despite the media attention it receives, it offers the opportunity for unparalleled exploratory adventure. Though the exact number is unknown, it is estimated that the 19 million acre Arctic refuge – an area the size of South Carolina – receives approximately 1500 recreational visitors a year.
Katmai National Park
At over 3.5 Million acres, Katmai National Park is home to the largest brown bear population in the world, holds the spawning grounds of literally millions of sockeye salmon, and contains within its wild borders the unaltered evidence of one of the world's most powerful volcanic eruptions ever recorded. Katmai National park is most known for it's majestic Brown Bears, most notably those at Brooks Falls.
Lake Clark National Park
To this day, Lake Clark National Park represents the roots of our enterprise. Not only is it where we guided our first trip and the base of summertime operations, it is also the backdrop for most of our itineraries and, quite simply, our favorite place on earth to explore. From white summits of glacier-clad volcanoes, laced ribbons of wild and scenic rivers, endless expanses of verdant tundra, to salmon choked waters of azure lakes, Lake Clark is without equal. Since its creation in 1980 to protect the amazing scenery, abundant wildlife and traditional lifestyles of its residents, it has been hailed as Alaska's epitome, and for Alaska Alpine Adventures it remains home.
Gates of the Arctic National Park
Gates of the Arctic National Park, despite being the recipient of frequent media attention over the past 45 years, remains one of the most remote and unspoiled places on earth. Its 8.4 million acres cover an area twice the size of Connecticut and only slightly smaller than Switzerland. The park is essentially a road-less wilderness area and, except for limited and difficult access along the Dalton highway, most recreational visitors choose to enter the park via chartered airplane.
Northwest Arctic Parks
Bering Land Bridge & Cape Krusenstern National Monuments – two of the most remote and certainly the least visited park units in the entire system. With world class birding, abundant wildlife, and remote access, these areas offer ample solitude, fantastic camping, and a window into 5000 + years of human history layered within the landscape. Bering Land Bridge offers an amazing hot springs at Serpentine and fantastic hiking through a landscape of rolling tundra hills and granite tors. Cape Krusenstern National Monument also has spectacular hiking, remote camping, and abundant wildlife viewing opportunities.
Kobuk Valley National Park
Entirely above the arctic circle, Kobuk Valley National Park is distinct in a multitude of ways. As one of the least visited national parks it the system, it is certainly one of the most difficult to get to, and perhaps the park's hallmark, the Great Kobuk Sand Dunes represent the largest active arctic dune field in North America.
Wrangell-St. Elias National Park
In addition to being America's largest national park (larger than Rhode Island and Vermont combined), Wrangell-St. Elias is home to the continent's most impressive list of superlatives. The Alaska, Chugach and Wrangell-Saint Elias ranges converge in what is referred to as the "mountain kingdom of North America."
This spectacular wilderness includes the continent's largest assemblage of glaciers, and the greatest collection of peaks above 16,000 feet, including Mount St. Elias (18,008′), the second highest peak in the United States, the largest non-polar icefield in the world, and a boundary that when combined with Kluane Tatshenshini/Alsek National Park in Canada and Glacier Bay National Park, encompasses the world's largest internationally protected area at 24 million acres.
We've got more remarkable adventure trips throughout Alaska. View all our trips.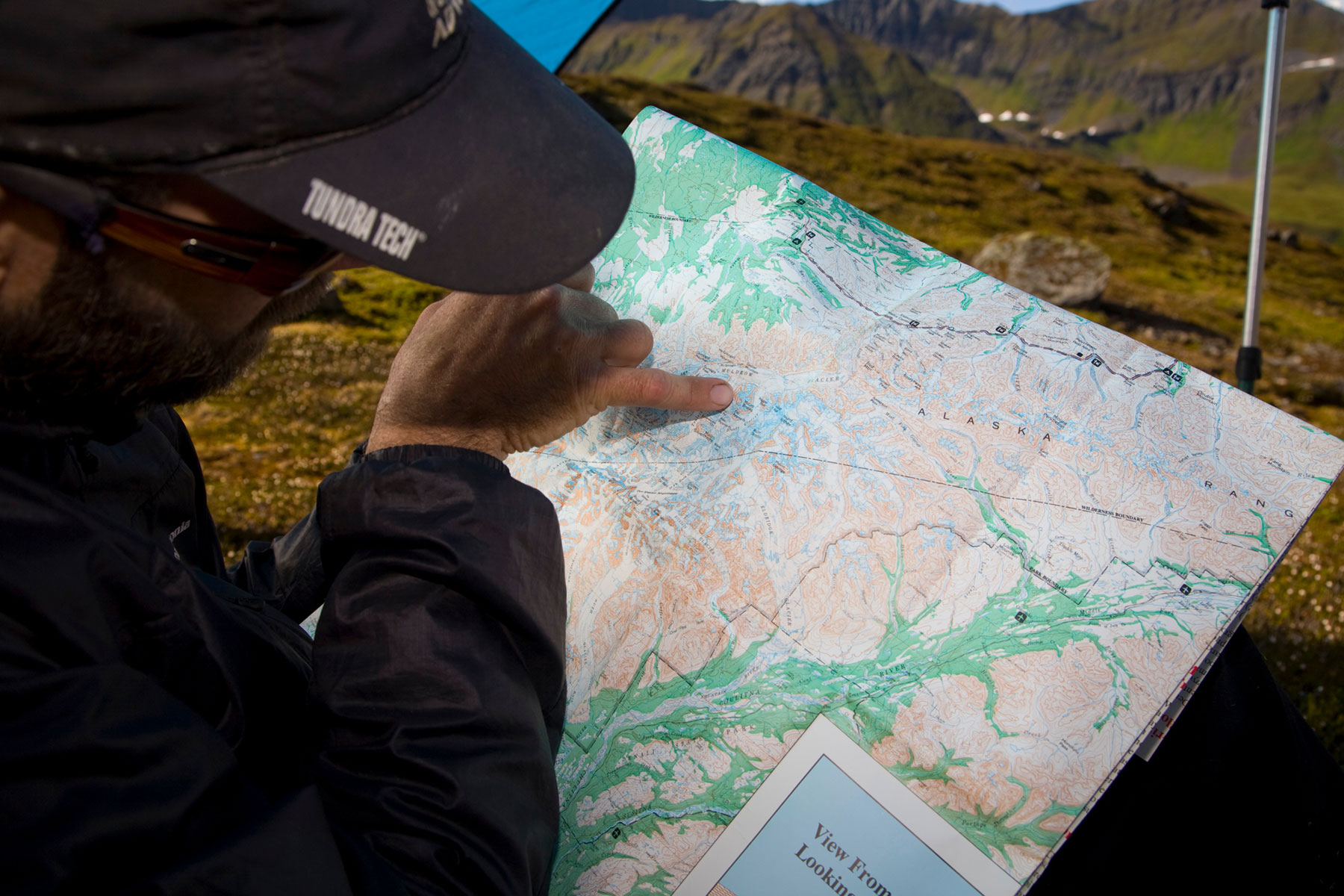 Leaders & Advocates

of Alaska Wilderness Travel
Since 1998, Alaska Alpine Adventures has been leading authentic small-group adventure vacations and remote expeditions throughout Alaska's spectacular national parks, wildlife refuges, and state parks.  With multiple national awards and widely recognized as a longtime leader in Alaska's adventure travel industry, Alaska Alpine Adventures is committed to providing the highest level of customer service and the absolute best adventure trips that Alaska has to offer.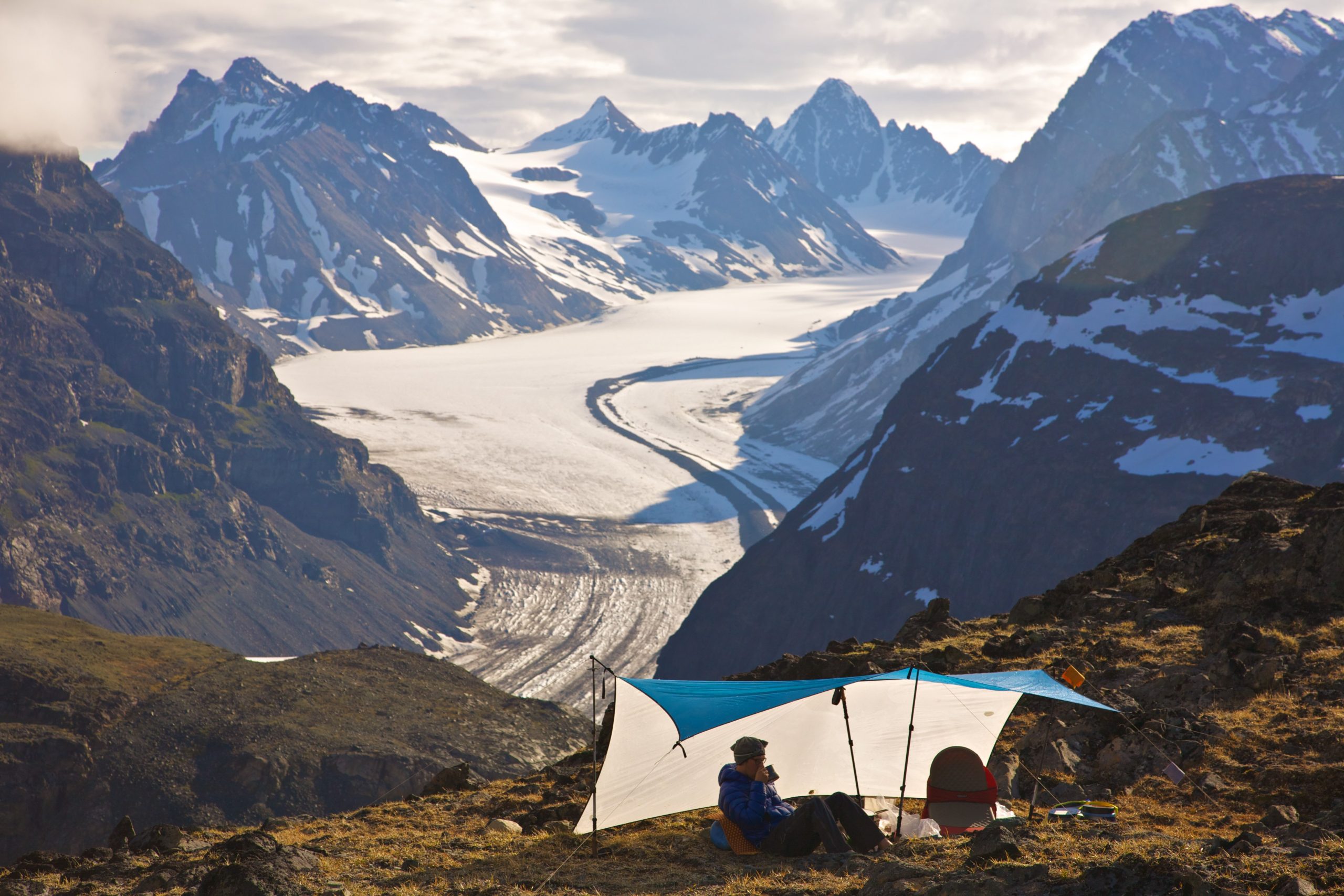 A Talented and

Passionate Team
A test of will and determination and a spectacular adventure shared with two incomparable guides. A reaffirmation of my life's dream of stepping into the wild.
Entrepreneur & Corporate Chef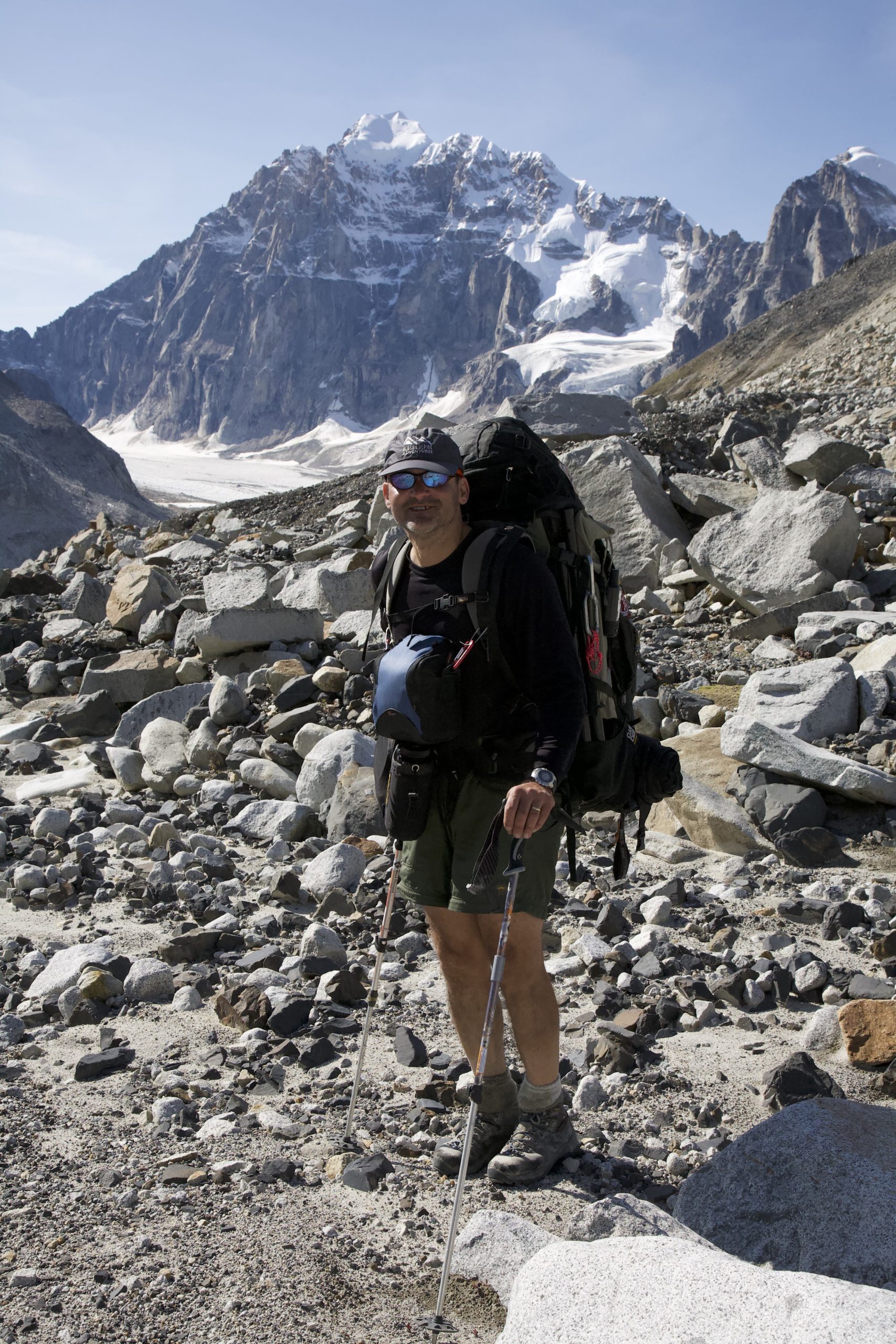 Recent

Trip Reviews
We value our guests feedback and take every review to heart.  In fact, it's the reviews from our guests (both the good and the not-so-good) that continually drive progress around here.
Both Brian and Dan were phenomenal guides and took the experience to another level. They were extremely helpful and engaged throughout the week, and they ensured our safety while maximizing fun.
Could not be improved by much. Both guides were wonderful. The activities were just right as were  the accommodations.  Weather was perfect, activities were fine and both guides were willing to go out of their were to make sure we all had the best time.
Great trekking, great guides and great food… just a really spectacular experience from start to finish. You've got a repeat customer in me for sure.
I thoroughly enjoyed the entire experience. If anything, I would have planned for a longer stay! Thanks to all of you who made it easy for me to enjoy the Alaskan wild!  The trip exceeded all of my over the top expectations!
AAA even arranged gorgeous weather for us! My complaint is that Prem and I gained a couple pounds while hiking and kayaking because of all the wonderful food.
I am recommending your company to friends and family!
Our guests get to experience some of the most remote corners of Alaska. View all our trip reviews.
Push Your Boundaries
Find

Your Adventure
Our Guides
Each member of team at Alaska Alpine Adventures is hand-selected, thoroughly trained, extraordinarily competent, super thoughtful, and really nice too!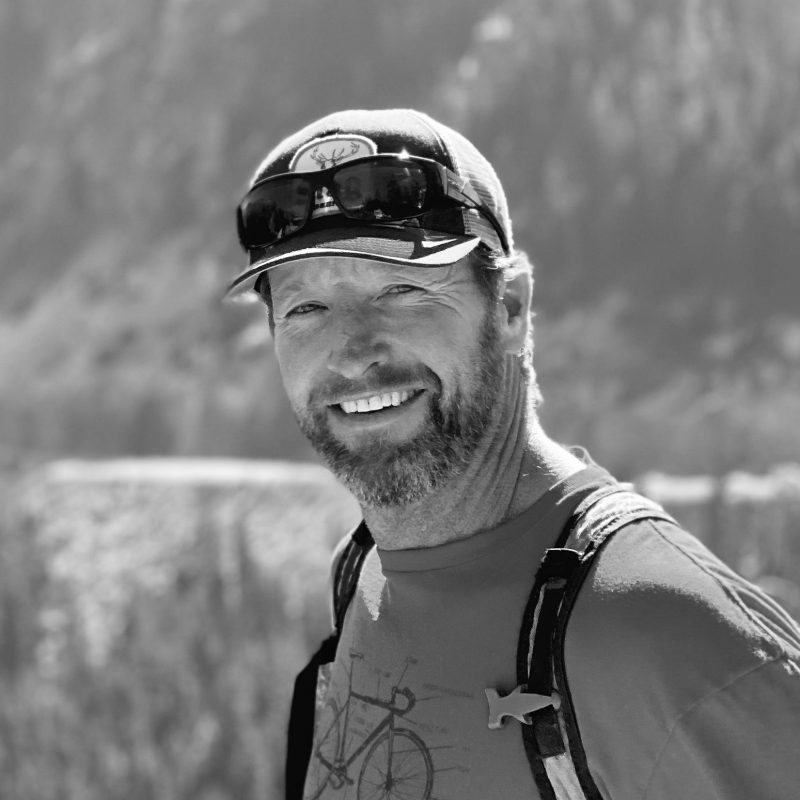 Dan Oberlatz
Owner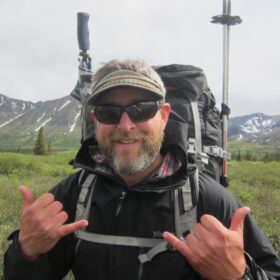 Nick Allen
Program Manager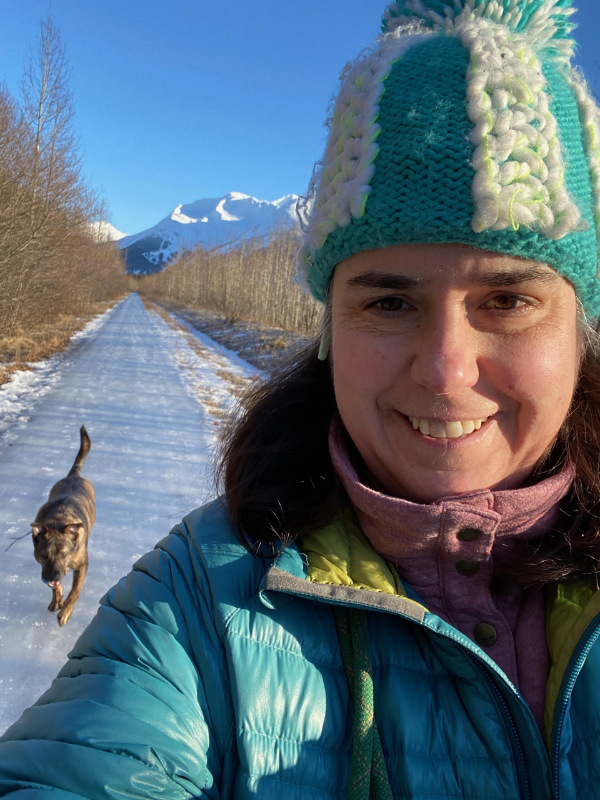 Sara Allen
Reservation Manager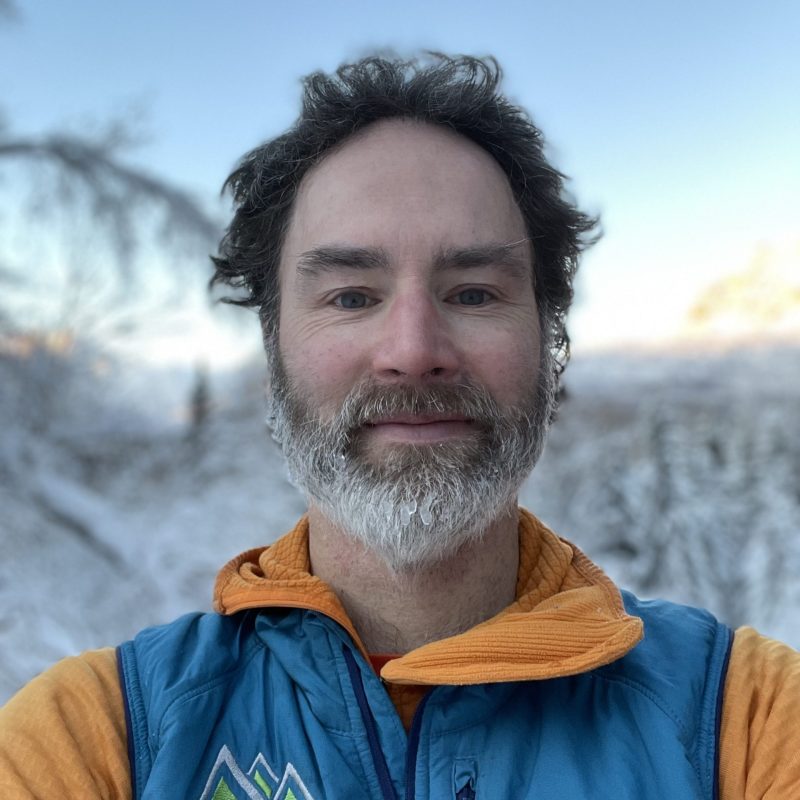 Aaron Fetter
Food Guru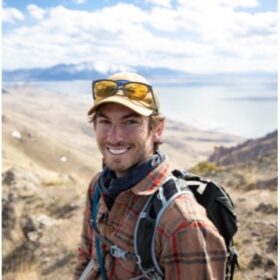 Michael Kleinman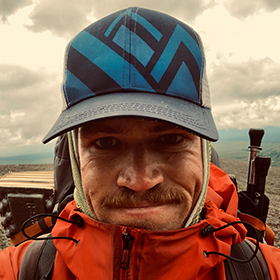 Sean Johnson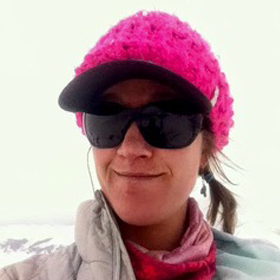 Sara Olbright
We've got a great team of talented & professional Alaska guides. View all our guides.