It's been 16 years since Derek and I launched Alaska Alpine Adventures with a meager life savings (after all we were ski/climb bums) and a notion that we'd stumbled upon something very special – a national park with millions of acres of untouched wilderness, endless rivers, glaciers, lakes, and mountains, a paucity of visitors, abundant wildlife, and a rich cultural history tied to salmon. Lake Clark felt like a blank canvas that was ours to paint and I remember often thinking to myself, 'is this for real?' – how can it be that a place this amazing has seen so little in the way of exploration? How can it be that most of these mountains remain unclimbed? How can it be that there aren't people clambering to experience this wonderful piece of the planet?' It simply seemed to me that this incredible opportunity was ours for the taking, and we jumped at it. Nearly two decades later, I'm on a flight returning from the 12th annual Adventure Travel World Summit (ATWS) in Puerto Varas, Chile and reflecting on one of the conference's most curious questions – what exactly is adventure travel? That question, as it turns out, is difficult for some to answer, but for me the answer lies squarely in Alaska!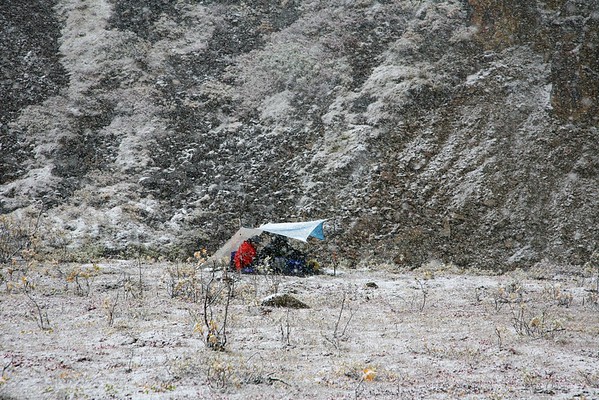 Suffering well in the Arctic National Wildlife Refuge ©Dan Oberlatz
The Adventure Travel Trade Association (ATTA) defines adventure tourism as having 3 key elements 1) physical activity, 2) a connection to nature and the environment and 3) an immersive cultural experience, while other sources tend to underscore factors of exploration, physical exertion, and risk. I firmly believe that in order to honestly define adventure travel, one must look at 'adventure' defined – "an unusual and exciting, typically hazardous, experience or activity." And it is within this definition that you find the heart and soul of any Alaska Alpine Adventure expedition. Sure, we honor the immersive cultural experiences associated with our trips, but the true essence of our company resides in Alaska's vast and unpredictable wilderness. In addition to providing moments of awe, bewilderment, inspiration, and exhilaration, we believe authentic Alaska adventure travel should also include a bit of suffering! Whether shouldering a heavy backpack to climb into an unexplored valley in Lake Clark National Park, testing layering systems in summer mountain deluge in Katmai, or adding some air to the mattress to eek just a bit more comfort for the 5th night sleeping on the ground in the Arctic National Wildlife Refuge, feelings of fatigue, apprehension, and insecurity are also marks of true wilderness travel in Alaska. Our guests regularly describe their experience with us as, "the hardest thing I've ever done", "transformational", or a "trip of a lifetime." And isn't that what adventure travel is all about?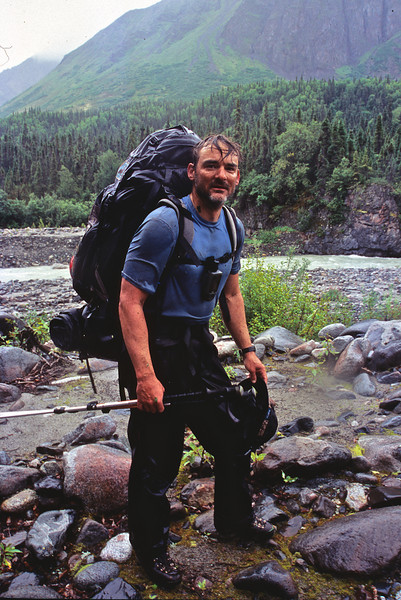 Mark Stevens soaked in then Neacolas in 2007 ©Dan Oberlatz
The Adventure Travel World Summit was the most professionally enriching experience of my career. Sure, I left the summit with key "take aways" and plenty of "action items." I also returned home topped off with optimism, enriched with some great new friends from around the globe, confident with a strong sense of direction as I take the next step forward, and validated by the fact that there are hundreds of people around the world of adventure travel who are just like me! But most importantly, I'm certain that what Alaska Alpine Adventures does is critically important to those who choose to travel with us. I find that after 16 years, our business is as true to its original intent as ever – to immerse our guests in something that few are fortunate enough to experience – pure and untouched wilderness. In 2016 the ATWS is coming to Alaska, and we're excited to share it with the incredible folks in our industry! We hope some of them choose to join us for some wilderness, some solitude, and perhaps just a little bit of suffering.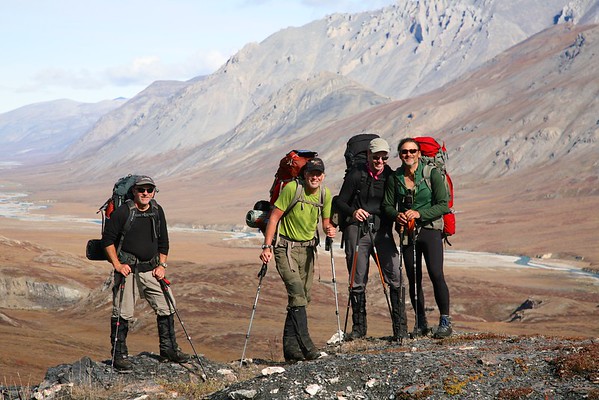 Savoring the rewards of 12-days in the Alaska wilderness ©Dan Oberlatz