I'm way past overdue introducing you all to Mark Stevens. This past August Mark, pictured here at Dick Proenneke's cabin on Upper Twin Lake in Lake Clark National Park in 2010, completed his 11th expedition over 10 consecutive years with Alaska Alpine Adventures. And it's my honor to say I've been with him for 10 of 11 of those trips.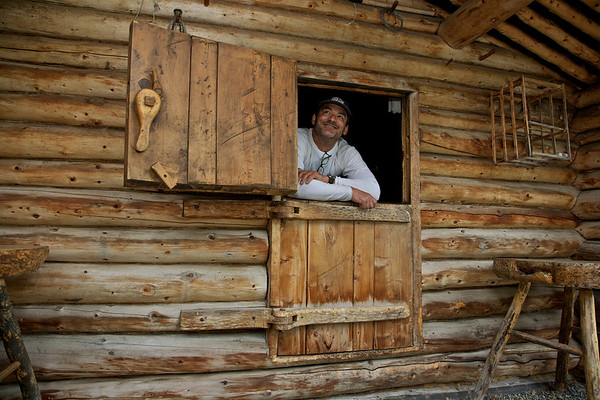 In August Mark and I completed what we believe to be the first summer-time traverse of the Neacola Mountains in Lake Clark National Park. Our route was 87 miles long, involved 55 miles of roped-up glacier travel, 7 glaciated passes, river crossings, some steep & scary terrain, and two rappels to get over our final pass. But in classic Oberlatz/Stevens fashion we completed the route in style – light (64 lbs going out), fast (11-days of travel), and with ample Kentucky Bourbon and fine cigars to make every finished day complete. Mark owns a highly acclaimed deli & catering business in Louisville, KY called Stevens & Stevens. Guests of his catered events have included Queen Elizabeth and Laura Bush among others and his deli on Bardstown Road is on everyone's Louisville hit list. When it comes to food, Mark's game is always on. But he's more than an amazing chef and accomplished explorer, he's also an incredible family man and a person who has been an important mentor to me over the last decade.
Over the next few months, I'll be sharing a few photos from my trips with Mark through the years. And as the images periodically end up in your in-box, you'll be able to put in context the amount of commitment, dedication, training, and passion for Alaska that it takes to pull these adventures off year-in and year-out; not to mention the cumulative experience it takes in this type of terrain to execute these trips safely.