We love exploring the Arctic National Wildlife Refuge each summer on our Backpacking ANWR trip.
This landscape has been blowing us away since we first traversed the refuge in 2014. Each summer our backpackers cross high mountain passes, follow meandering arctic rivers and search for wildlife.
This year we had the opportunity to give back to the Arctic Refuge by sponsoring a SCA intern, Makenna B Fair, who spent over five weeks doing shorebird and waterfowl research on the coastal plain along with USFWS Scientists.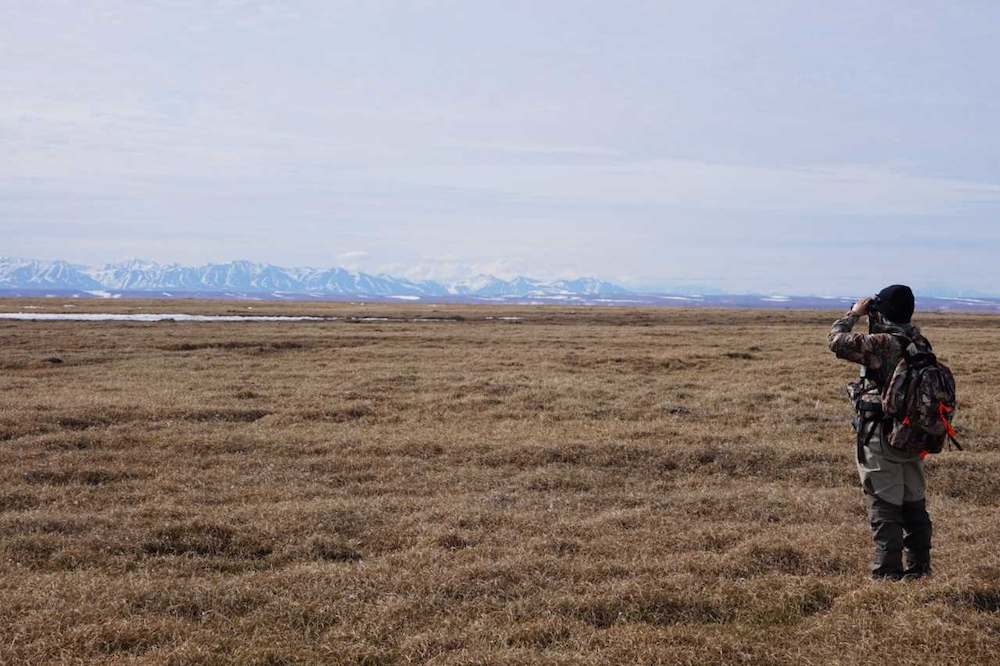 The Brooks Range and the Coastal Plain – Photo by Makenna B Fair
Makenna shared the following with us about her experience: "It has been a long-time dream of mine to live and do conservation work in Alaska, and to accomplish this by working in Arctic National Wildlife Refuge was monumental in my life and inspiring for my future… One of my favorite things about this experience was learning about the diversity of life that can survive in this harsh environment and successfully reproduce. I also remember a distinct moment while we were struggling to change the gas tanks in the Zodiac out amongst the huge chunks of ice, that I just sat back to soak in the view of the artistically colored mountains of the Brooks Range and the tundra coastal plane. It felt like an honor to be one of the few people that get to see such an untouched, beautiful landscape, the feeling was profound and incomparable to how I have felt in other wilderness settings."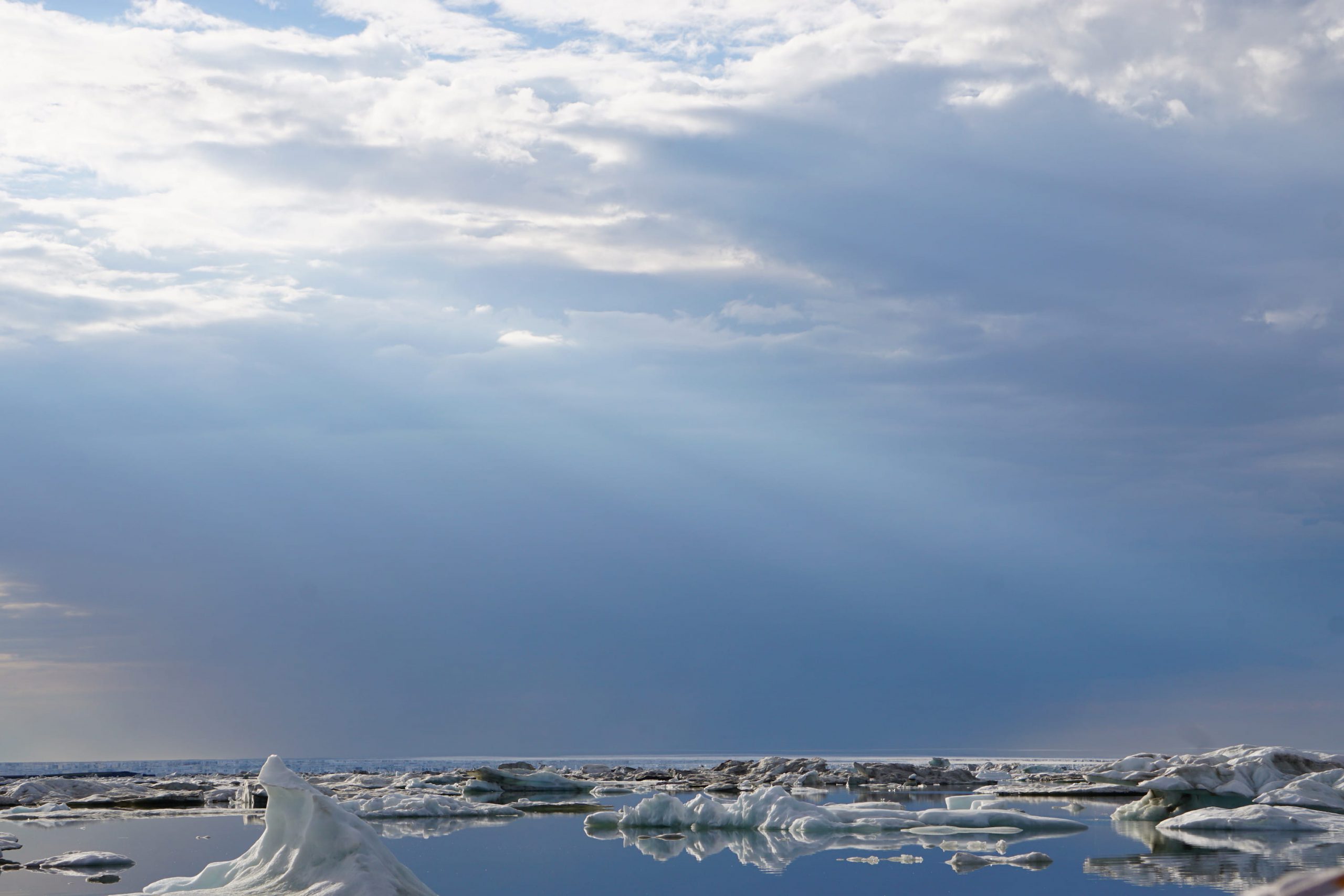 Sunlight on the Beaufort Sea – Photo by Makenna B Fair
We've enjoyed Makenna's photos of the Arctic National Wildlife Refuge's coastal plain. It is great to see the science and conservation side of a place we love to explore. And we are grateful to participate in conservation and look forward to sponsoring more science in the Arctic Refuge in the future!