Go Big. Go Beyond.
With Alaska Alpine Adventures, you can hike, backpack, kayak, or raft throughout the "real" Alaska. Our trips are nothing short of breathtakingly immersive wilderness experiences.
Our incredible team has put our hearts and souls into giving you an unforgettable adventure vacation. We take pride in each and every phone call or email, and answering all of your questions is our absolute privilege. It's our goal to ensure you have the best and most unique Alaska adventure possible.
We're so grateful for you and all the adventures that have taken place over these past 25 years. We have some amazing things planned for 2023, including a brand-new website launching early in the new year.
Watch this incredible video to fully immerse yourself in the beauty of the Alaska Alpine Adventures experience.
BE PREPARED FOR THE UNEXPECTED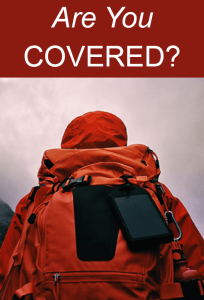 You've booked your adventure, you're all packed and ready to go, and then suddenly—something comes up. Now what?
Because our groups are intentionally small and each spot on a trip is essentially irreplaceable, it's important to thoroughly understand our reservation policies—especially if you need to cancel closer to your trip's start date.
Not to worry. This is exactly why we strongly recommend all our guests purchase Trip Cancellation and Interruption Insurance—which can cover up to 100% of your trip's cost!* It protects both you and your vacation investment. Travel Guard and Ripcord are recommended options for travel insurance.
*Disclaimer: Each insurance company has its own benefits and coverage. Please be sure to read your chosen coverage for their individual policies.